Hotel with half board
Enjoyment from morning until evening in the Hotel Hubertus
Enjoyable start to the day
A good day always starts with a good breakfast. Look forward to an extensive breakfast buffet with regional products. How about fresh bread from the bakery Walch in Lech? With a selection of fruity-sweet jams or maybe honey from a local beekeeper to accompany it?
A fresh glass of milk from the local farmer Huber also tastes great. Or how about a healthy start to the day with fresh fruit and yoghurt from the Schneider family from Zug? Whatever you decide, nothing stands in the way of a perfect start to your day full of adventure in the mountains.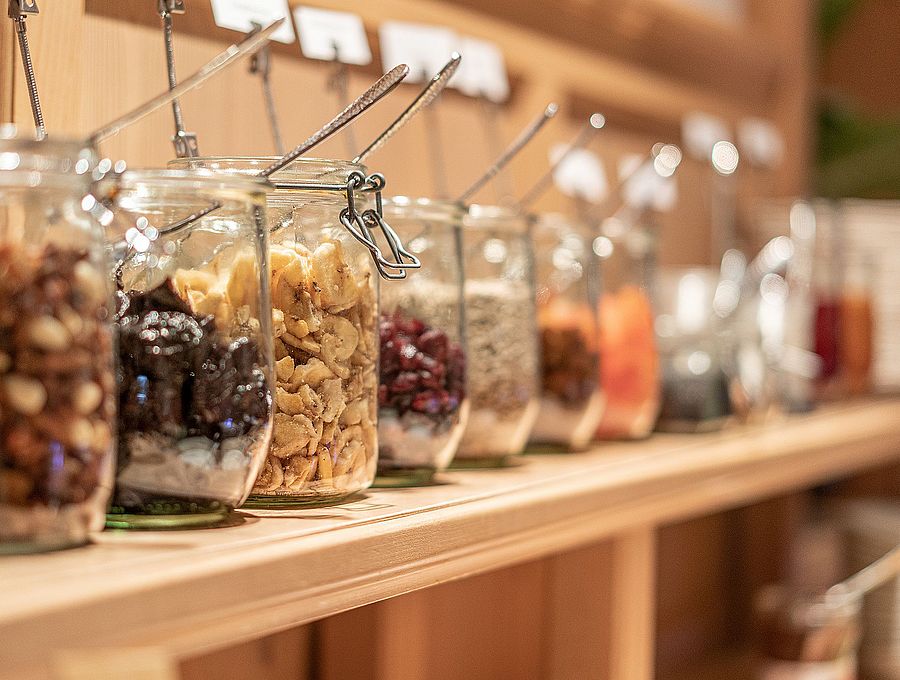 Half board in the Hotel Hubertus
Extensive breakfast with many regional and homemade products
A 4-course evening meal (summer) or 5-course (winter)
Large salad buffet and cheese selection
Main course of meat/fish or vegetarian
Weekly specialities from local game, mushrooms from the region or fish from the fishing pond in Lech
In winter: afternoon cake
A sociable end to the evening
As good as the day begins, it should also end. In our hotel with half board you will get a healthy breakfast buffet and an evening meal of several courses. In winter, we also serve coffee and cake in the afternoon for all those with a sweet tooth. Also in the evening menu, the ingredients are as far as possible regional and of the highest quality.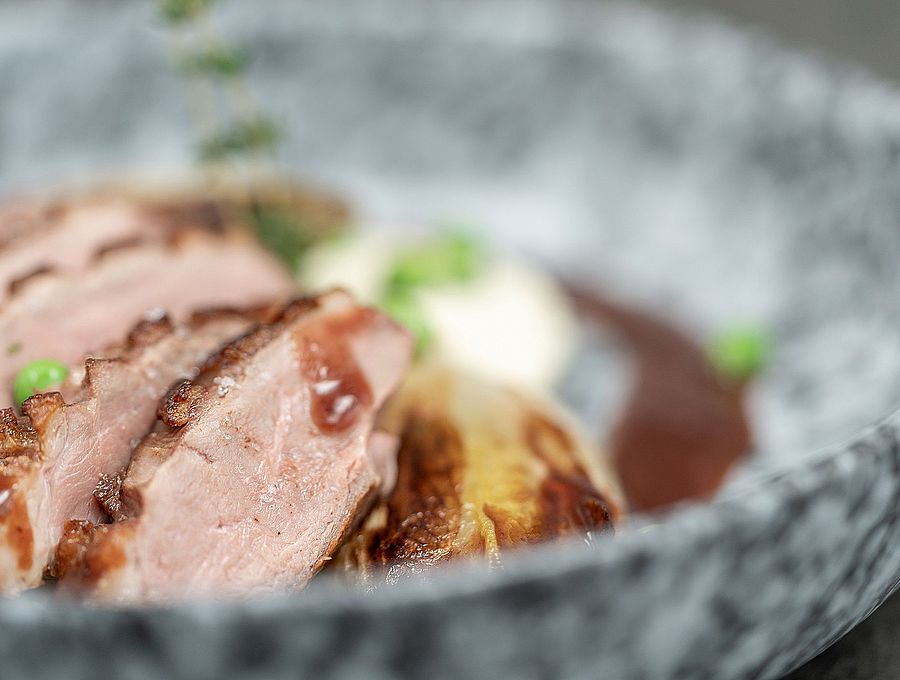 Specialities in your hotel with half board
Varied salad buffet
Warming soups
Main course of fish/meat or vegetarian
Tasty dessert
French cheese selecton
Specialities in your hotel with half board
Once a week you can look forward to game form our own hunting ground at the Hotel Hubertus. Fresh, regional and of course of the highest quality. But the good is not only hunted but also collected. Monica is a true mushroom expert and has an eye for porcini mushrooms, chanterelles and Co. The mushrooms can be found on the menu at least once a week and give every dish a taste of the countryside and home.
Twice a week, the Hotel Hubertus also offers fish instead of meat. On these days, fresh trout or char from the fishing pond in Lech are served on your plate. Of course, special diets are also catered for. Please inform us in advance about specific wishes.
1x week game from out hunting ground
1x week mushrooms from the region
2x week fish from the fishing pond in Lech
Every evening a vegetarian choice of main course